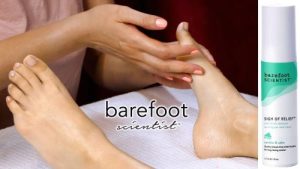 Visit Website
Get 7% Cashback
Barefoot Scientist
---
Barefoot Scientist wants to help people take as good care of their feet as they do the rest of their body. If you're like most, you probably neglect your feet more than you realize, despite the fact that they take you everywhere you need to go. If you want to do more for your toes and soles than just sit through a quick soak or rushed toenail clipping, check out what Barefoot Scientist has for you.
The Barefoot Scientist story began with a product that's since been named PreHeels+. It was invented by company founder Dana Ward when she was desperately looking for a solution to the painful blisters she was suffering from as a result of long hours on her feet. From there, Ward continued to develop new products for taking care of one's feet. Today, you'll find that the store stocks remedies for dry skin, calluses, aches and odor. You'll also find products and accessories for maintaining healthy, beautiful nails. Ready to put your best foot forward? Let Barefoot Scientist help. Save on your next purchase by using a Barefoot Scientist coupon when you're ready to check out.
---
It seems we don't have any coupons for this category. Try searching for something else.