FREE SHIPPING for US! Next Subscription Shipment June 1st
Valid Till December 31, 2027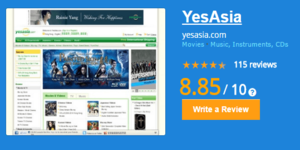 Bulk Purchase Discounts.5% discount on orders valued at $500 or above.
Get 2.58% Cashback
Valid Till December 31, 2037
Discount Scheme + 3% Cashback
Get 3% Cashback
With our Student, Apprentice, and Youth Discounts, you can save money on all of your favourite Just Geek goodies. We also have exclusive discounts for NHS, Social Care, Emergency Services and Armed Forces through Blue Light Card. Click through to get your offer.
Valid Till December 31, 2026
Get 15% Off Your First Order When You Join Our Newsletter
Get 4% Cashback
Valid Till December 31, 2034